Personalized emails are the 'thing' in email marketing these days. Email marketing is not just about getting the word across anymore, but about doing so in a personal manner, be it B2B or B2C communication. With outreach emails, you're reaching out to potential sellers and buyers, but when there is so much noise out there, you need automated solutions to filter through contacts, send emails, sort out replies and respond to the good ones.     
Over the years, across hundreds of content marketing campaigns for clients, we've tested dozens of outreach tools to automate the outreach and content promotion process as much as possible.
While MailChimp, GetResponse or Constant Contact are some of the best tools for email marketing, there are specialized outreach tools that help you to promote content, make pitches and send cold emails in bulk. Here are three of the best:                                                                      
BuzzStream 
BuzzStream helps you to first research opportunities quickly by browsing prospect lists, adding contacts, and finding contact information and qualitative metrics automatically. It helps in building better profiles and spending lesser time in browsing and filling out spreadsheets.    
Contacts such as bloggers, social profiles and websites can be added to your database in just a single click. A search result page or a website list can be made a prospecting list. You can go through prospect lists quickly. You can flip between the sites easily and add the good opportunities to your account.  
BuzzStream also lets you upload a URL list from which it automatically discovers contact information, social metrics, and website stats. That's vital data collection taken care of. With the help of this data, you can segment your contact lists in BuzzStream too.
Here's how:
Segmenting Lists
First, you need to segment your lists by sorting and filtering your database so you can get the right contacts.
You can set values for MozRank, MOZ DA, Inbound links and even the Domain Age.
Selecting Templates
Template usage is a feature that most outreach tools offer. With BuzzStream, you can track metrics such as click rates, response rates and open rates for various templates so that you can select the one that works the best.  
Personalized Outreach Messages
Next is getting a relevant and personalized outreach message written based on your conversation history with your contact, the latter's recent posts, or notes. You'll get all you need in a single view with BuzzStream.
You can also select the time when you wish to send the outreach message using 'Send Later'.
Follow-up Reminders
Then, you can set follow-up reminders for contacts that don't respond to your initial outreach (which is the case in almost all cold outreach campaigns) or are waiting for a response from you.
Relationship tracking is a key feature offered in BuzzStream. It automatically tracks the Twitter and email interactions you have with your contacts. It also provides you with detailed information about the websites you view and the people who are associated with them such as their contact information, links to your site (so that you can see if they are a good link prospect), etc.
You can send outreach messages even when you view the website of a contact. While composing the mail, you can secure a detailed view of the contact's bio, history, and contact information, enabling you to customize your email and make it highly personalized.      
Mailshake
With a Google apps (or Gmail) integration, Mailshake enables you to promote content, generate leads, and build relationships at scale. It has pre-written email outreach messages (that convert really well from my experience), and you also have the option to save your own templates.  
And one of the best features — it provides charts and stats on the performance of your messages right from the campaign dashboard, so that you can have a quick overview of which template or campaign is performing well. You can also check out any recipient for obtaining a total history of emails sent and replies received, or scroll through any recent activity.    
While BuzzStream is an end-to-end outreach management software, the power of Mailshake is it's simplicity and intuitiveness. It's the most simplistic and easy-to-use outreach tool I've come across.
Mailshake also offers a unique Lead Catcher feature which helps communicate with leads conveniently within the software itself, rather than manually having to sort out the replies to your messages and then replying to them.
It brings all your leads to one place, making replying faster and simpler. Your entire correspondence history is before you so you can respond with view of the context.  
Here are some of the other features of Mailshake:
Mailshake has a robust auto-followup and scheduling system. You can schedule follow-ups for emails with opens and even link clicks. Once a reply is detected, Mailshake stops the sequence. It also enables you to invite collaborators for your email campaigns from any Google account.
Now about personalization. Mailshake offers a unique feature in email personalization- you can use any number of merge (or personalization fields) in your template as you need. All data (including the list of email addresses) are imported with CSVs, and you can use as many merge fields as there are columns in the CSV.
Nifty, huh?
Pitchbox
Pitchbox is aimed at publishers and calls itself an "influencer outreach and content marketing platform." Pitchbox is one of the most robust end-toend outreach management tools out there that follows a neat pipeline system.
Here's how to set up a campaign in Pitchbox:
You can choose any type of campaign from the 'Create Campaign' menu.
In the campaign settings, you can set the email templates and merge fields.
While being quite easy-to-use, it also offers advanced functions like reuding prospects for other campaigns, building databases, and has a robust filtering system to filter prospects using Majestic, Moz and Semrush metrics (particularly handy in link building campaigns).
The General tab helps you run prospecting on a new keyword set. It also enables importing another file into your current import campaign.
Since Pitchbox was built for scalable large scale outreach campaigns, they have a well defined Approval Workflow system built in. The Approval Workflow feature, which comes under Advanced Options, enables your outreach team leader to reject or approve opportunities depending on how they fit into the goal of your campaign.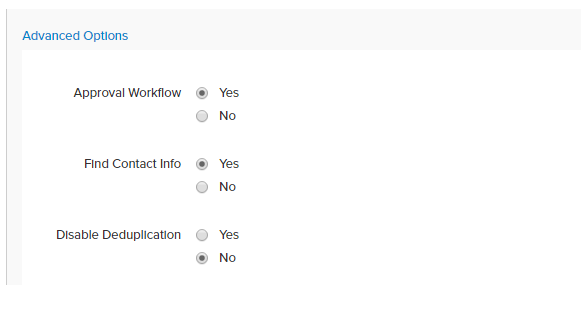 With these advanced tools, you can ensure effective email communication with prospective business partners, clients, and customers. These tools make it much easier to run an email program without having to manually sort through lists and emails. Building relationships at scale is not impossible anymore.
About the Author: Catalin Zorzini is the founder of Inspired Mag, and his current obsessions are Sun Ra and matcha tea. He tweets at @zorzini and photo blogs at @matcha_tea_com

Print and Read Later